Friday, June 17, 2005
Good O' Weekend
ahh yess..the weekend is here again..
cleared another 2 assessments this week, damn the education system over here...had 4 assessments since the MYEs concluded 2 weeks ago...now if you do abit of division, that's 2 assessments per week, and more upcoming [think at least another 3 or 4, totally nutz]
skipped dinner today, had a nap and watched
Big Brother
Friday Night Live, had a cup of coffee.
don't know why but i have been having a dull headache ever since waking up from the nap. sort of like, having 4 stubbies and feel drowsy /or kena a light wack to the
occipital region
of my brain
yet to find out about whether i'll be able to take the assessment prior to leaving for SG, think some of them might be alright, just the english assessment would be a slight prob.
ah well..still crossing fingers.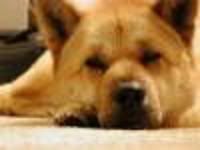 drowsy lah....