Wednesday, July 06, 2005
Long Lost Friend
was walking down pass plaza singapura last weekend when i saw this long lost friend of mine...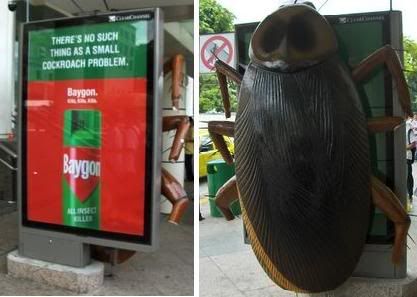 another kachuaz! for baygon! keke

by the way, is papa roti or rotiboy better ah? so far only tried rotiboy.
Comments:
Its damn disgusting lor. Hav i told u i HATE roaches? They disgusting with their feelers and those hairy sticky legs.. PUI!!! Worse of all. THEY FLY! Imagine one coming right at ur face.
One roach that size really upsets my stomach.
Post a Comment
<< Home